Root Samsung Galaxy J7 Pro: Samsung's Top Selling Mid Range Smartphone j7 Pro comes with grea Specifications and Features. The j7 Pro is powered by 1.3GHz Exynos Quadcore Processor and 3GB RAM. The smartphone runs on Android 7.0 Out of the Box
Since the Launch of the Device Samsung is Not providing regula updates to the smartphone. Many users are not happy withi its UI Software Experience so many people wanted to install Custom ROM. if you are one of those then this post is for You. In this post we will tell you How to Root Samsung Galaxy J7 Pro without Pc.
Root Samsung Galaxy J7 Pro
Disclaimer
MyGadgetReviewer.com will not be responsible for Dead SD Cars , Bricked Devices or any other Mishappening with your device. Perform all the steps at your own risk. All these steps are tried and tested on our Device and we have got 100% success at the first time of rooting. Rooting your device is not such a difficult task in very rare cases you may face problem. Its a very easy tutorial and 99% of Users have successfully rooted their smartphone through our Blog.
Pros of Rooting Samsung Galaxy j7 pro
⦁ Your Samsung Galaxy j7 pro will Perform faster .
⦁  Great Software Experience .
⦁  RAM will occupy very Less Space
⦁ Increased Battery Life
Requirements
⦁  Device charged above 60%
⦁ Downloaded Files from Download Section
⦁ usb cable or charging cable
⦁ Backup of device
Cons of Rooting Samsung Galaxy j7 pro
⦁ Device wil be less secured
⦁ Warranty may be void
⦁ If you are first timer , you may brick your device.
Downloads
Download SuperSu Zip File from Here.
How To Root Samsung Galaxy j7 pro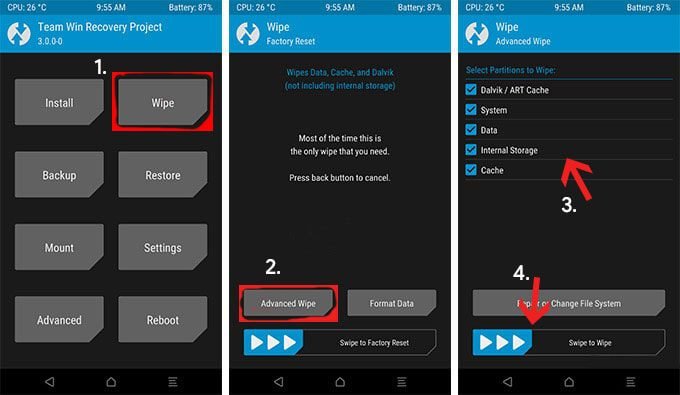 ⦁ In the first Step you have to download all the files from the download section.
⦁ Then Connect your smartphone to your pc / laptop
⦁ Take the backup of your device and save t in your laptop or pc
⦁ Now you have to switch off your mobile phone.
⦁ After switching off your device Press Volume Up Button and Power Button at the same time.
⦁ Then you will see your smartphone is booting to recovery.
⦁ After getting into the recovery tap on the wipe and do wipe cache partition.
⦁ After wiping the cache go back and tap on install.
⦁ Now find the SuperZip file and install it.
⦁ Similarly you have to install Gapps by tapping on Gapps File.
⦁ In last Step you have to reboot your Device.
⦁ Done , You have successfully rooted your device.
Once yo have successfully roooted your device , you can install any custom ROM in your smartphone any enjoy the great software experience. If you are facing any issues regarding Root/Unroot , Updating etc Comment Below