Snapdragon 632 vs Snapdragon 636 Comparison Review , Performance , Differences
Qualcomm has introduced new Mobile Processor Snapdragon 632 , 439 and 429 under its 600 and 400 series. All these processors will power the mid-budget segment devices. These newly debut platforms by qualcomm comes with improved performance, more battery efficient, powerful graphics performance and artificial intelligence capabilities. In this pos we are doing a comparison Snapdragon 632 vs 636 to find out which is better.
The Snapdragon 632 is the most popular and powerful processor among these three newly  platforms. The Xiaomi Redmi 7 and Moto G7 are the upcoming latest smartphones which will be powered by Snapdragon 632 SoC.  The SD632 is the successor of SD625 chipset with improved performance , more battery efficiency and AI capability. It gets new features like 4K Recording and LTE.  Under the 600 series , qualcomm has released Snapdragon 636 last year. The SD636 is the most powerful and most popular Chipset in this segment. In this post we are going to compare Snapdragon 632 vs 636. As both the processor comes under qualcomm 600 series and cost very similar.
Snapdragon 632 vs 636 Comparsion
| features | Snapdragon 636 | Snapdragon 632 |
| --- | --- | --- |
| Fabrication Process | 14nm | 14nm |
| Camera | Single: Up to 24MP Dual: 16+16MP |  Up to 24MP Dual: 16+16MP |
| GPU | Adreno 509 | Adreno 506 |
| RAM | LPDDR4 | LPDDR3 |
| Architecture | 64-Bit | 64-Bit |
| Charging Technology | Qualcomm Quick Charge 4.0 | Qualcomm Quick Charge 3.0 |
| CPU | 8x Kryo 260 CPU up to 1.8 GHz | 8x Kryo 250 CPU up to 1.8 GHz |
CPU , GPU and Performance
The Snapdragon 632 is built on octa-core Kyro 250 CPU with clock speed of upto 1.8GHz whereas Snapdragon 636 is built on octa-core kyro 260 CPU with clock speed of upto 1.8GHz. The overall CPU performance of Snapdragon 636 is better than Snapdragon 632. As SD636 gets Kyro 260 CPU which performs much better as compared to Kyro 250 found in SD632 processor. However in day to day usages there are hardly CPU Performance difference between these two processors both are equivalent powerful in real world usage.
Talking about gaming and other Performance , the Snapdragon 632 is coupled with Adreno 506 GPU whereas Snapdragon 636 is coupled with Adreno 509 GPU. The adreno 509 GPU is more powerful as compared to adreno 506. On Paper the overall Gaming performance of Snapdragon 636 is better than Snapdragon 632. In Real World conditions both GPU performs almost same, there are hardly any differences in Snapdragon 632 vs 636 GPU performance.
Recommended : Qualcomm Snapdragon 660 Vs 675 Review which is better
Qualcomm Snapdragon 636 vs Snapdragon 632 Camera
The Snapdragon 632 is capable to support Upto 24MP Single Camera Sensor and Upto 13MP+13MP Dual Camera Sensor and 2x ISP.  Other camera features of SD632 includes Zero Shutter Lag, Optical Zoom, Real-time bokeh and Hybrid Autofocus. Whereas Snapdragon 636 is capable to support upto 24MP Single Camera and upto 16MP + 16MP Dual Camera Sensor.
SD636 features the Qualcomm Spectra 160 image signal processor as well as 2x Image Signal Processor. The Camera performance on the smartphone depends upon Brand to brand hardware. But SD632 doesnot feature Qualcomm Spectra 160 whereas SD636 does feature it. In terms of Camera SD636 is better. Also keep in mind that Camera quality reflects on brand to brand Camera hardware , which means in some smartphones SD632 Camera may deliver better camera clarity as compare to SD636. In terms of photography,photos captured via Sd636 are much more brighten and color accurate and the overall camera performance in low lighting conditions is also better.
Charging Technology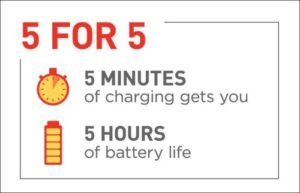 The snapdragon 632 supports Qualcomm Quick Charge 3.0 whereas Snapdragon 636 supports qualcomm quick charge 4.0. The Quick Charge supoort from qualcomm is best charging technology as of now in smartphones. The Quick charge 4.0 delivers upto 5 Hours of battery juice from 5 minutes of charge. Whereas Quick Charge 3.0 is slightly slower than 4.0. Also the Quick charge 4.0 is the next generation of Quick Charge 3. In terms of battery charging technology Snapdragon 636 is better performer.
Connectivity
The Snapdragon 632 comes with all new Qualcomm Snapdragon X9 LTE modem which gets latest connectivity technology. it supports upto 300mbps downlink speeds and upto 150mbps uplink speeds. Whereas Snapdragon 636 gets X12 Modem which supports upto 600mbps downlinks and 150mbps uplinking speeds. Both the chipsets supports Dual Sim Dual VoLTE Feature. Both are equal in terms of connecting features.
Display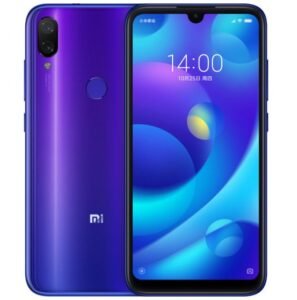 Both the Chipsets are absolutely equally capable to Support FHD+ Display with pixel resolution of upto 2160×1080 pixels. Also both the processors support aspect ratio of 18:9. In display department both are identical.
Conlusion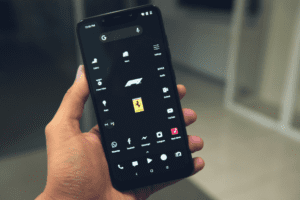 In Conclusion of " Snapdragon 632 vs 636 ", we will advise you to choose smartphone according to the price. The SD632 devices are the latest smartphones and offer good value for money like Redmi 7 whereas Sd636 is quite old these days and smartphones like Redmi Note 5 Pro , Nokia 6.1 Plus , Moto 1one Power are outdated devices which are offering this chipset. There are hardly no such differences between Sd636 and 636 performance in real world use. Finally we can say that Snapdragon 636 is better chipset as compared to 632 but also take in brief that cost of 636 is higher than SD632.