JioPhone cheapest 4G feature Phone with unlimited data and voice calls announced at Rs. 0, specifications and features – MyGadgetReviewer

Today Reliance Jio announces its much awaited 4G LTE feature phone, na,ed as JioPhone. This latest feature phone offering from Reliance Jio comes with unlimited data and free voice calling support. Jio Phone will be offered at No cost means at Rs. 0, But a user has to Rs.1,500 as security fee ,which will be refunded after 3 years.
JioPhone Specifications and Features
JioPhone comes with a 2.4 inch QVGA display which is not a touchscreen. JioPhone comes with a alphanumeric T9 keypad which is placed below the display. Jio first feature phone JioPhone come with 4G LTE support which means that you can use your Jio sim card in this phone and you can make free voice calls and Browse unliniled data in this feature phone, this is the only feature phone in the market which supports Jio sim card at the moment.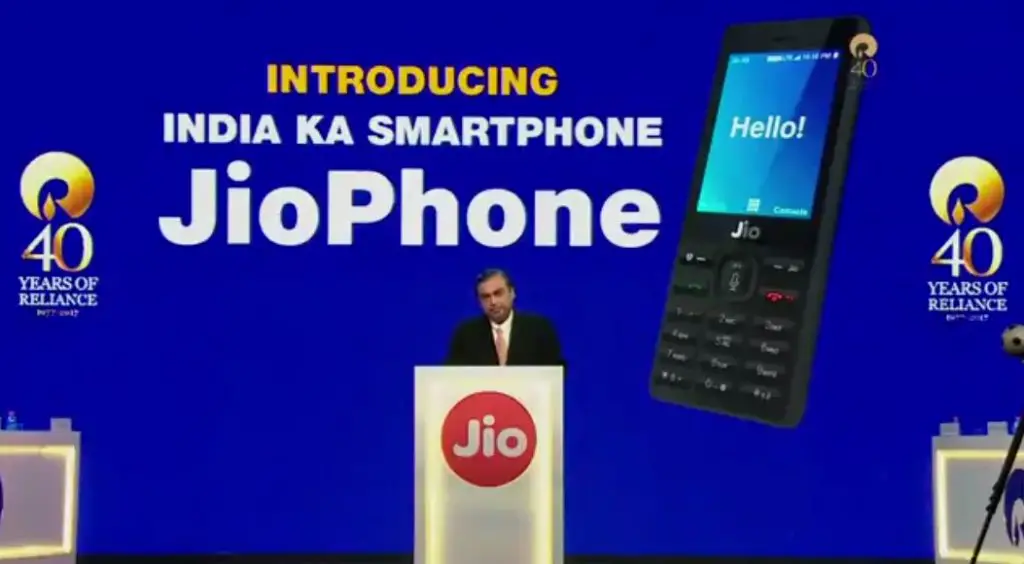 Coming to the next highlight of the JioPhone, it comes with voice recognition through which a user will be able to make calls, send messages and play movies or T.V shows as well. Reliance Jio demonstrated the phone on stage, showing that it's a flawless device and shows How it performs in real life day to day usages.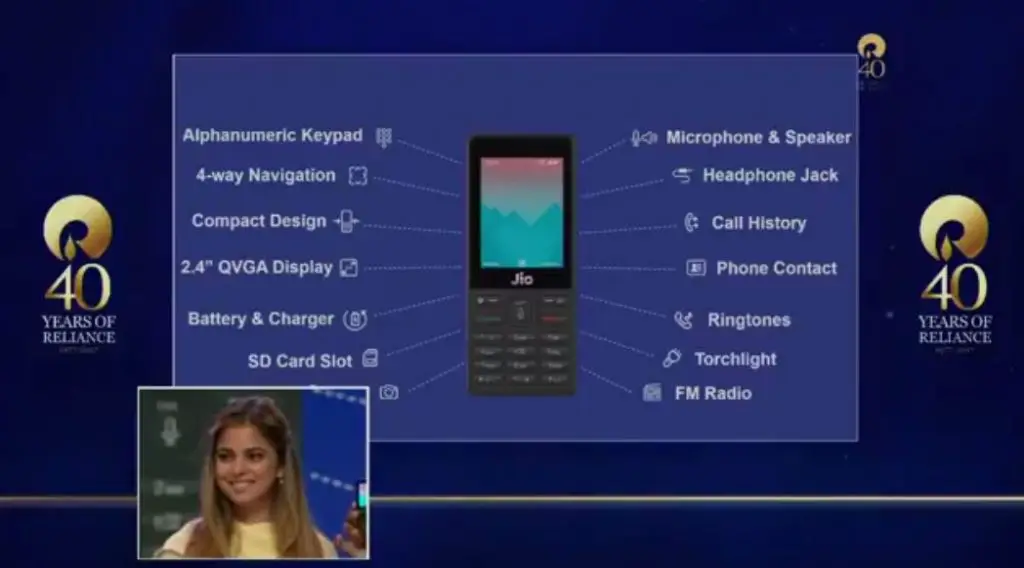 https://mygadgetreviewer.com/2017/06/samsung-galaxy-note-8-is-expected-to.html
JioPhone also include Features like NFC, FM Radio,Headphone jack,Torchlight and microSD card slot as well..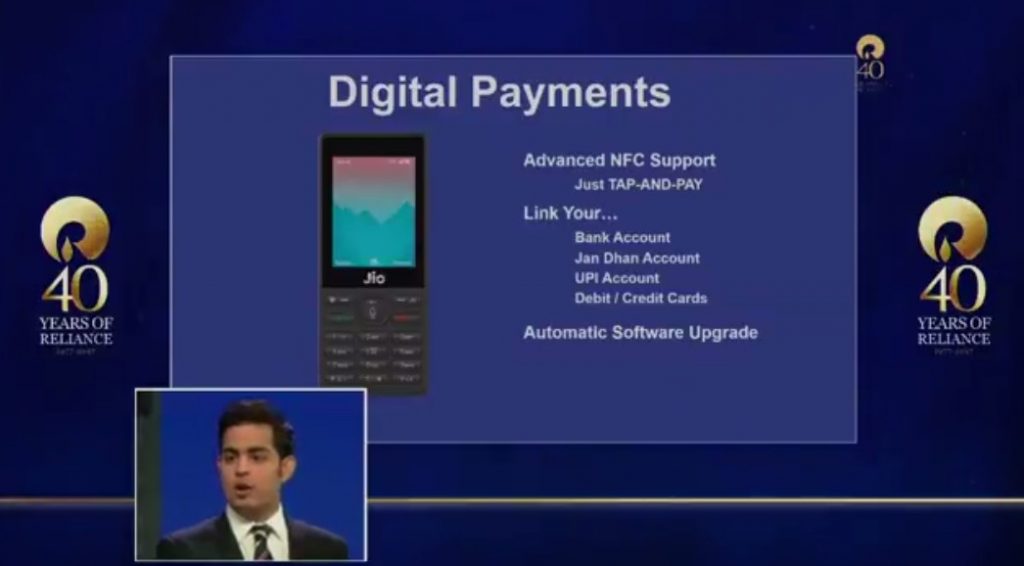 Reliance Jio's JioPhone will also support Digital Payments Yes you heard it right Jio phone can be used to make digital payments as well. According to the Reliance Jio, the JioPhone will get more features like Tap and Pay support via NFC (JioPhone changes the evolution of feature phones after introducing NFC and 4g LTE in a feature phone) , JioPhone also supports linking Bank account, Jan Dhan account, UPI account and Debit/Credit cards etc which will be added in JioPhone via an automatic software upgrade in the future.
JioPhone Rs. 153 Plan Details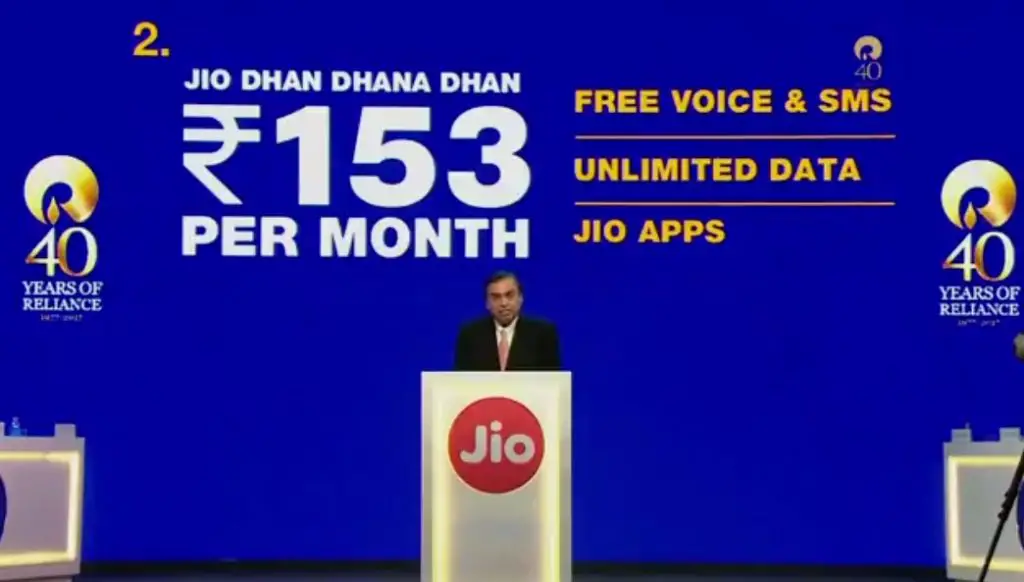 Along with the JioPhone launch, Reliance Jio also announced a new plan Jio Dhan Dhana Dhan offer for its first feature phone users. This plan can also be subscribed non feature phone users who have Jio Sim card, Jio customers can subscribe to the Rs. 153 plan which offers Unlimited Data, Voice calls, SMS and unlimited access to Jio Apps as well.
At the announcement, Reliance Jio also mentions that voice calls will always be free in Jio network to any other network. This new plan also comes with unlimited data as well, but the daily limit has been fixed at 0.5GB and SMS daily limit fixed at 100 messages per day, but this is happened due to TRAI's limitations on Reliance Jio.
Pricing and Availability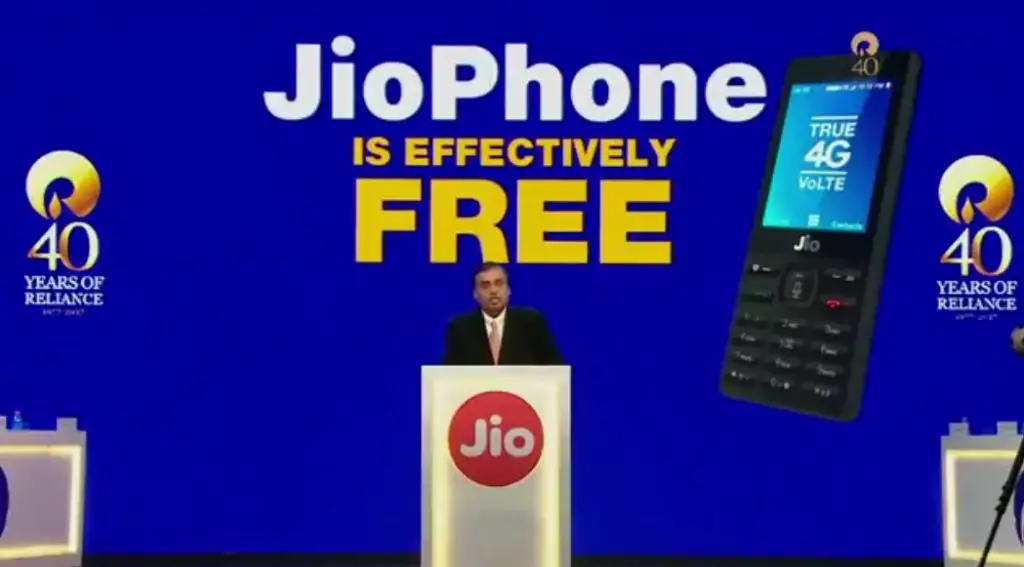 Reliance Jio's JioPhone is effectively free as announced at the launch. All Reliance Jio customers can pre-book this 4G LTE feature phone the JioPhone by paying Rs. 1500 at the time of purchase, this amount is fully refunded, the amount will be refunded after 3 years when users returns the JioPhone, this amount will not be refunded before 3 years of purchase only after 3 years of purchase users will be able to get refund if their JioPhone is in working condition.
Customers can prebook JioPhone from 24 August at Jio Retail stores or Using My Jio App.