Welcome to the ultimate guide to the Best VR Games, where we take you on a journey into an immersive experience like no other. In this guide, we'll show you the most exciting and fun-to-play virtual reality games available. From racing games with a realistic feel to terrifying horrors, there is a VR game for every taste and preference. Whether you're a seasoned gamer or new to the world of virtual reality, MyGadgetReviewer's comprehensive guide will provide you with all the information you need to make an informed choice.
Best VR Games to Play in 2023
Beat Saber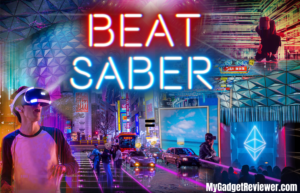 Beat Saber is a very popular VR game for music lovers. It has really unique gameplay with a nice combination of rhythm music musical beats and visual effects. This is a very simple game, you have to make your way by cutting the blocks coming in your way with a laser sword. With time, the speed of the blocks coming towards you starts increasing and you have to use your skills to cut them with the laser sword. It's a fun game to play with a very interesting original soundtrack. Beat Saber also includes all-time hit tracks from Billie Eilish, Linkin Park, BTS and others in the form of music packs. Additionally, Beat Saber was awarded Best VR Game of 2019 and Fan Favorite VR Game of 2018. This is a great game for all age groups with impressive music in the gameplay.
Available on – Steam, Oculus Store, PlayStation Store and Humble Bundle
Half-Life: Alyx
Half-Life: Alyx was released on March 2023 Created by Valve for Windows (Steam VR) platform only. The Game requires a VR headset and a 64-bit processor. It's a story game where the player plays as Alyx Vance who is the only chance left for humanity Survival. The player is on a mission with her father Eli Vance to seize a superweapon belonging to the alien Combine (an alien empire that has conquered Earth). The Gameplay includes 11 chapters to complete. It's a very addictive combat game and gameplay has very realistic speed in VR. It has also won the "Game of the Year" title at the 2020 VR Awards.
Grand Turismo 7 – Best VR Racing Games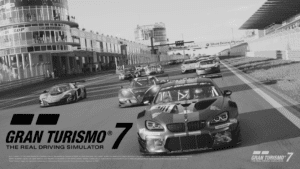 If you are a big fan of car racing games then Grand Turismo 7 can be a great choice for you. It is a great racing simulator with a realistic graphics experience. The game is significantly improved over its regular version and is available for the PlayStation VR 2 headset. However, you need a DualSense controller or a compatible wheel to play this game. Grand Turismo 7 for Playstation VR 2 has more than 450 vehicles with which you can enter races in your favourite game mode.
The best part of the VR version is that you can now feel how close your opponents are. It delivers a realistic racing experience with wide-open views of the car interior and track at 4K with HDR visuals. The player also feels subtle vibrations while racing in multiplayer mode with a VR headset. Also, the new VR Showroom Mode enables you to see your car from all sides.
Also, read Top 5 Best Games of 10MB
Phasmophobia
For horror fans, Phasmophobia is a great investigation survival game for you, play alone or with a team of up to 4 people. In this game, a solo or a team of four people enter haunted places that are full of paranormal activities to investigate what is happening there and gather evidence about it. Since it is a multiplayer game, a player can communicate with other players on the team through voice chat. For pieces of evidence, a player needs to capture photos and communicate with ghosts (the game uses speech recognition through Ghost listens) through Ouija Boards, EVP Sessions using a Spirit Box which can serve as evidence, collect fingerprints and more. T
here are 5 different game modes and 10 different locations to choose from to test your skills in the game. In the Gameplay player or team needs to identify over 20 different ghost types some need different investigation methods. There are spirit boxes, Thermometers, Night Vision Cameras and EMF readers that can be used by players to find pieces of evidence of ghost presence and gather paranormal activities information. Moreover, It's one of the Best VR games for Gamers who love the Horror genre with multiplayer support.
No Man's Sky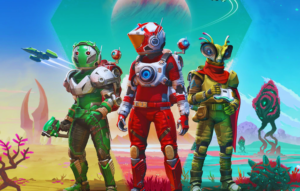 No Man's Sky remains the best choice for fiction game lovers. It is an extremely captivating adventure game developed by Hello Games. The entire game is available in VR for an immersive experience of exploring the infinite universe. In this game, players perform five major activities: explore, survive, war, trade, and build a base. Players will land on an unknown planet and team up to build anything. The player is equipped with a survival suit and a multitool to collect collectable items. Players use these collectable items for protection from dangerous creatures and enemy forces. It's a great game fun to play VR game available on all the popular  Gaming platforms.
That's all in this post of "Best VR Games" in 2023. If you have any suggestions/ facing issues in downloading any of the games listed in this post then please comment down below. All the Games listed in this post are tested by our Team and are 100% safe.