How to Download PTRC Challan
Download PTRC Challan – With the digital India movement, the Government of India has started providing all its document-related services online. This movement really eases the process, saves time and takes very little time. One can access these services from anywhere and take advantage of them. Now you do not need to visit government offices again and again, you can complete all your government document-related work through online service. In this article, we will show you How to Download the Professional TAX Registration Certificate (Ptrc) Challan. This is a very useful tutorial for every employer taxpayer.
How to Download PTRC Challan
What is PTRC?
Many employers, both public and private companies, deduct income tax from their employee's paychecks. A Profession Tax Registration Certificate is required by all of those who wish to file a professional tax return with the government. This certificate is necessary to deposit Professional taxes. In general, if an employee's monthly salary exceeds Rs 7501, the employer must deduct professional tax from their wages and remit it to the government on that person's behalf. An employer has 30 days from the date his State professional tax is due to submit a Professional Tax Registration Certificate application. In case the application is not submitted on time, several penalties might be imposed on the employer.
Make Professional TAX Registration Certificate Payment
Before downloading the challan receipt you need to know how to make payment for it. It is very easy and takes significantly less time. You can make the payment online, you don't need to visit the IT office to make a Professional TAX payment.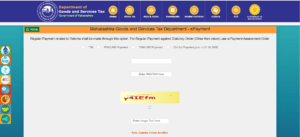 In  the first step, Launch Web Browser on your PC/Smartphone
Then Go to the MahaGST official website.
Now Select the Goods and Services e-payment option, enter your TIN number and Click on Next.
After logging in Successfully, MTR Form No 6 will be loaded. It contains all the information you provided by default, including your TIN (Taxpayer Identification Number). Fill in all the details and choose the payment schedule.
In case you are filling in details on your employees' behalf then select Form ID VIII. If you don't fit into any of the categories on the form, choose "Other" Then select a remark from the menu list.
After Selecting all the details, Click on the Pay option and complete the transaction.
Once payment is complete, Keep a copy of the receipt along with the government request number.
Also, Read: How to Download and Save Driving Licence Soft Copy
How to Download PTRC Challan and PDF Receipt Online
After completing the payment for the PTRC challan, you can easily download the PDF receipt online. All you need to do is enter your tax details and GRN (Government Request Number) that was generated while making the payment. After making the payment, the payer is directly redirected to the portal and the cyber receipt is generated for PTRC. This receipt is valid for all proofs and communication related to Professional Tax. If you have made payment earlier and want to download the PTRC challan then follow the steps given below,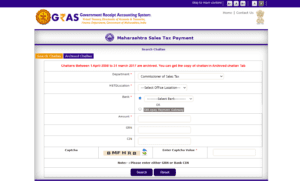 First of all launch the Web Browser on your Smartphone/PC,
Go to the Government Receipt Accounting System (GRAS) official Website.
Now You will see the Search Challan column, click on it.
then a new window will appear, Click on Search Challan for Sales Tax Department.
Now, Select your Office location from the menu list of MSTDLocation.
Similarly, Select the bank, Enter the amount and GRN Number.
Click on the Search button.
Now, you will see Your GIN Number, Party Name and Payment Verification Status.
Click on GIN Number Link. Done you have successfully Download PTRC Challan Receipt.
That's all in this post on How to Download PTRC Challan. If you need help with any of the steps listed in the Tutorial Guide, comment below. Check our Website MyGadgetReviewer.com for more latest tips and tricks like this.