Top 5 Best Car Racing Games to Download
Car Racing Games: Most smartphone users like to play games on their devices and during this epidemic people are spending their time playing games, watching movies etc. Many people are getting bored of playing popular games like Pubg, Ludo King, and Candy Crush every day. And there are some people who like to play only racing and car games instead of casual and shooting games. If you are also among such people then this post can be helpful for you.
In this post, we will tell you about the 5 Best Car Racing Games to Download for Android/iOS. Racing games have always been the most popular category. Because these games do not involve a lot of puzzles, brain techniques and many rules. Nowadays, many car games have come in the App Store, which makes you feel like you are racing with cars in reality. Let's know about some such new and popular games.
Top 10 Best Car Racing Games for Android/iOS
Asphalt 9 Legends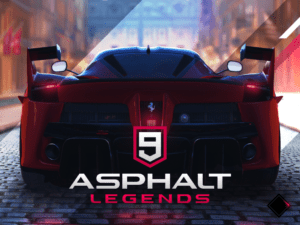 The Asphalt series has always remained a popular racing game from the feature phones era. The Asphalt 9 Legends is the latest Game from Gameloft under its Asphalt Series. It is one of the best graphics racing games available at the moment. It features over 50 real hypercars from renowned car manufacturers like Ferrari, Porsche, Lamborghini and W Motors to drive within the game.
The Game also has customization features where users can customize car colours, rim colours, upgrade engines and much more with their collection to look more attractive on the racing track. The Asphalt 9 also has a multiplayer mode where you can race with up to 7  players including your friends or players globally.  User can start their racing journey from Career mode and become Asphalt Street Legend, by completing over 60 seasons and 800 events.
Need for Speed No Limits
The Need for Speed Series has always remained the number one choice of PC gamers. Electronic Arts have brought the NFS: No Limits  Edition for the Mobile Users for free on both Android and iOS Platforms. Users can Pick up the real-world cars that they have always wanted, like Subaru BRZ, BMW M4, McLaren 650s, Porsche 911, and more.
It also features a customization mode in which users can customize the rides from over 2.5 million custom combos. While Racing, you can also clash with local crews and local cops within the Game. It has excellent graphics, customizable controls and much more. It is such fun to play the game and you will not feel bored while playing NFS for a long time.
Download NFS No Limit for Android
Download NFS No Limit for iOS/iPhone
Real Racing 3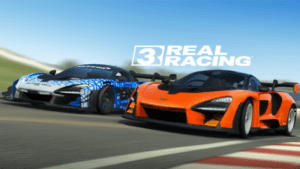 Real Racing 3 is another fun to play, Car racing game that you can download on your smartphone. The Game is developed by Electronic Arts, the same developers of NFS. It is the game that really resembles its Name. RRC3 gives you a feel of real car racing, the graphic quality of this game is of the next level and offers the real race track look. It also gets interior driving mode, through which you feel that you are actually driving the car.
Recommended: 5 Best Online Multiplayer Games for Mobiles
The Game also includes Formula 1 and you can experience a real formula racing experience by downloading this game. It features over 40 circuits at 19 real-world locations and over 250 supercars from manufacturers like Porsche, Bugatti, Aston Martin, Audi etc. RRC3 also has multiplier mode where you can challenge up to global 8-player, in real-time racing. It is one of the best Car racing Games with high-quality visuals available for Smartphones.
Download Real Racing 3 for Android
Download Real Racing 3 for iOS/iPhone
GT Racing 2 – Real Car Experience Racing Game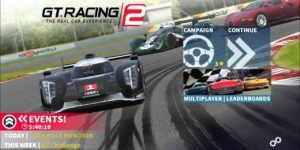 The GR Racing 2 is another game that gives you a real car racing experience. It is developed by Gameloft and has over 10Million Downloads on Google Play Store. The Game includes over 80 Real cars from 37 Manufacturers like Ford, Ferrari, Dodge etc and 13 tracks, including the real Mazda Raceway Laguna Seca. It has 1,400 events, including Classic Races, Duels, Knockouts and Overtakes. There are  28 new challenges each week to improve players driving skills and unlock new cars. The game consists of four different camera views including an interior view which gives you a realistic feel. It also has a multiplayer mode through which Players can also join teams, invite friends and challenge with them.
CSR2
The CSR2 is the popular Racing Game available for both Android and iOS Platforms. It is a drag racing game that follows the simple gameplay where a player has to buy cars from the given money, adding upgrades, and then racing. It is very easy to play games with a lot of fun and kill your time. Graphic quality is also very good and controls are also easy to use. The Game features a great collection of vintage cars. Users can also customize them and dominate the competition in global crew events.
That's it in this post of Top 5 Best Car Racing Games to Download. If you have any suggestions/ facing issues in downloading any of the games listed in this post. Then please comment down below. All the Racing Games included in this post are tested by our Team and 100% safe for Download