How to Send Big Files, Large Videos on WhatsApp
How to Send Large Videos on Whatsapp: WhatsApp is one of the best services for sending and receiving photos, videos and other files through contacts. Many small businesses are also using this service to exchange bills, data and other useful information. However, there are many users who have issues with the file size limit of the application. The maximum file size that you can share via WhatsApp is 16 MB. If this is also one of your main concerns, then this post can be helpful for you. In this post, we will show you How to Send Long Videos on Whatsapp. After reading this post, you will be able to send any type of large file to your contacts without worrying about the 16MB limit.
How to Send Big Files and Large Videos On WhatsApp
Using Google Drive
This is the safest way to send large videos and files on WhatsApp. Google Drive is one of the most secure and free services from Google that allows users to store files online and access them from anywhere using a cloud service. After uploading the file to your Google Drive, you can share the file link with your contacts on WhatsApp. Here's how to do it.
First of all, Download and Install Google Drive on your Android/iOS Smartphone.
After installation, Open the app and log in with your Google account.
Post logging in, tap on the '+' icon on the home screen.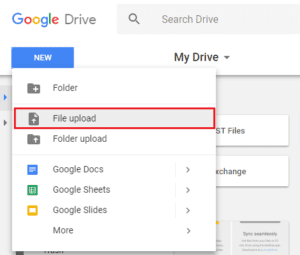 On the next screen, you will see the Upload option. Tap on it to start uploading Long Videos and Files.
Then start uploading files you need to share with your contacts on WhatsApp.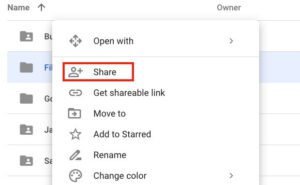 Once the files are uploaded successfully, tap on the three-dot menu beside the file and select the 'Copy Link' option.
After copying the link, Launch WhatsApp and go to the contact's chat with whom you like to share the file.
Paste the Copied Link in the chat text field and send it to your contact.
Done, you have successfully shared big files on WhatsApp. The Contact will link will allow your contacts to see the file and even download it.
Also Read, How to Record Calls on Whats app
Using WeTransfer
WeTransfer is another great tool to send large media files and videos via shareable links on WhatsApp. Aso, it is available for free worldwide and supports most file formats. Although the free version is limited to uploading files up to 2GB, users can purchase the Pro version which offers an upload limit of up to 20GB.
First of All, Launch the Web Browser and Go to WeShare official Website.
After opening the site, You will see the Upload option, click on it to start uploading long videos and files.
Once, you uploaded the files, click on the "Get a link" option to get the shareable link.
Then, click on the copy the link option and open the WhatsApp
Go to the contact chatbox with whom you want to share the link and paste the link to share it with your contacts.
then, the contact will be able to see the files and download them as well.
That's all in this post on How to Send Large Videos on Whatsapp. If you are facing any problems with any of the steps listed in the Guide then comment down below. Check our Website MyGadgetReviewer.com for more Bluetooth tips and tricks like this.