Snapdragon 636 vs 660 : The Qualcomm 600 series is launched for Mid-Budget segment devices under Rs. 20,000. All  the chipsets under this series are quite powerful. And the most popular chipsets from this series are snapdragon 636 and 660. Snapdragon 636 has become very popular since Xiaomi's Redmi Note 5 Pro came into market. Apart from this, other manufacturers such as Nokia , Motorola etc also launched their devices powered by Snapdragon 636. The Snapdragon 660 is the latest Processor from Qualcomm 600 series and manufacturers like Realme and Asus are offering their devices powered by snapdragon 660 at the close prices of snapdragon 636 powered devices. So many users want to know the difference between both the processors. In this post we are going to compare Snapdragon 636 vs 630 so that you can decide which is better.
Predecessor of Snapdragon 660 and 636
The Snapdragon 636 is the successor of SD 630. Whereas Snapdragon 660 is the successor of SD653 processor. So whether these two processors have been updated with some little kind of changes or there are some big differences between them lets find out.
Snapdragon 636 vs 660 Comparison
PERFORMANCE IMPROVEMENTS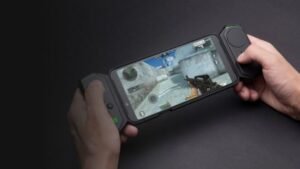 The Snapdragon 660 is the Best performing  processor under Qualcomm's 600 series range. The main factor behind the improvement of SD660 is Fabrication Process. The Predecessor of 660 , Snapdragon 653 was evolved using the 28nm fabrication process, While Qualcomm has develops the Snapdragon 660 with the 14nm LPP FinFET process from Samsung. The improvement in the area of energy efficiency, heat control, and the overall performance has made the 14nm fabrication much better.
Recommended : Top 5 Best Gaming Smartphone under 15000 to play PUBG
The snapdragon 636 shares almost same specifications , 636 is also develop on 14nm LPP FinFET process . The difference is between the clock speed and GPU. The Qualcomm Snapdragon 660 processor is coupled with Adreno 512 GPU Whereas Snapdragon 636 is coupled with Adreno 509 GPU. The SD 660 is clocked at  2.2 GHz whereas SD 636 is clocked at 1.8 GHz. The Snapdragon is more gaming friendly chipset as compared to SD636.  As it gets much better GPU and clocked at higher frequency.
Display
The Snapdragon 636 can handles displays up to 2220×1080 pixels whereas the Snapdragon 660 is optimized for WQHD displays with the resolution of upto 2560×1600 pixels. Now a days most of the mid-range smartphones are coming with FHD+ Display like Asus Zenfone Max Pro M2 just beacause  they are powered by  Snapdragon 660 chipset.
Charging Speed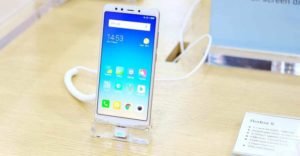 Qualcomm Quick Charge is one of the best technology which has reduced the charging time of many smartphones. Both the Processors Snapdragon 636 and Snapdragon 660 supports Qualcomm Quick Charge. SD 660 and 636 both gets quick charge 4.0 and it can charge 5 Hours of battery life in just 5 minutes. in terms of Chargind speeed there is no difference between Snapdragon 636 vs 660. However there is a small difference in charging time of SD660 devices as they are much faster as compared to SD636.
Camera Improvements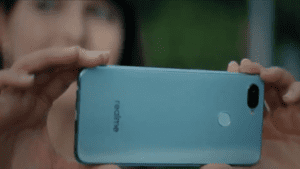 Snapdragon 636 vs 660  in terms of Camera Department : There are hardly any differences between the camera features of snapdragon 636 vs 660. Both the Snapdragon 660 and 636 comes with Qualcomm Clear Sight camera features. The camera of SD 660 powered devices captures much better low light shots. Which results in lesser noise reduction as compared to SD636. Qualcomm Snapdragon 660 and 636 both are capable of keeping Dual Camera Trend. And also supports optical zoom, depth mapping for portrait mode , EIS Videos and different focal lengths.