Tata Harrier Service Cost, Maintenance Schedule and Details
Tata Harrier Service Schedule and Maintenance Cost: Tata has launched its new SUV Tata Harrier a few Weeks ago in India. It is one of the best and most value for money SUV available in India right now. The Tata Harrier is the best highway and off-roader in this segment. It compete with MG Hector, Jeep Compass, Kia Sletos etc Cars in India.
Tata Harrier is based on a land rover discovery platform which is very stable on highways and very strong in terms of build quality. if you are planning to buy Tata Harrier and want to know about Tata Harrier Service Cost and maintenance details then this post is for you. In this post, we are going to tell you about Tata harrier Service Cost, Schedule and Maintenance details.
It is true that the Tata is making great Cars now but still the Service Support of Tata is not that great as the other Manufacturers in this segment. After the launch of MG Hector in India, Sales number of Tata Harrier has declined. the reason behind this is tata service, not the MG Hector product itself both are almost similar.
However, in our report, we have visited the Tata Service centre with our tata Harrier and get the amazing Service Experience from the tata Service Station. Such that We can say that the Service Quality of Tata Service Stations is getting better day by day. We can say that you can go with Tata Harrier with eyes closed as the product itself is great value for money and service is also not an issue,
Tata Harrier Service Schedule
First Service – The first service must be done after driving the Car for 5100 Kms or 3 Months. In the First service, Tata will do General Inspection of the car only.
Second Service – The second service must be done after driving the Car for 10500 Kms or 6 Month. In this service, the Tata service centre will do General Inspection, Wash the Car and check Tyre ALignment, Balancing and Rotation
Third Service – The third service must be done after driving the Car for 19500 Kms or 12 Months – In the third service, Tata will change First Engine Oil of Car.
After completing the First Three services, then you have to take your car for Service after every 12 Months or 20000kms whichever comes first- MyCarReviewer.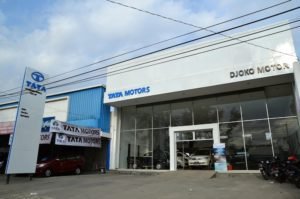 | | |
| --- | --- |
| Tata Harrier Service Component | Service Schedule |
| Oil & Fluid Replacement | |
| Harrier Engine Oil (15W-40) 7.5 Litre | 21000 km or 12 month |
| Tata Brake Fluid – Dot 4 | 41000 km or 24 month |
| Tata Gear Oil (Transmission Oil – Manual) 75W90 – 3.25 Litre | First at 40.5K Kms then every 90.5K Kms. No need to change Gear Oil in Automatic |
| Tata Harrier Engine Coolant 9 Litre (40:60) | 62000 km or 36 Month |
| Tata Harrier Power Steering Oil – 1.6 Litre | 1 Lakh Km or 36 Month |
| Harrier Axle Oil (in 4×4 Wheel Drive) | 81000 Km or 48 Month |
| Tyres | Every 25000Kms |
| Filters | |
| Oil Filter | 20500 Km or 12 month |
| AC Pollen Filter | 20500 Km or 12 month |
| Pre Sediment Fuel Filter Cartridge | 20500 Km or 12 month |
| Air Filter | 41000 Km or 24 Month |
| Fuel Filter | 61000 Km or 36 Month |
| n/a | n/a |
| Tyres, Belt | |
| Alignment, Balancing | 20000 Kms |
| Tyre Rotation | 10000 Kms |
| Timing Belt, Tensioner Belt | Every 1.5 Lakh Kms |
Tata Harrier Service Cost and Maintenance
Prices of All Filters and Oils
| | |
| --- | --- |
| Air Filter | 900 |
| oil Filter | 300 |
| Fuel Filter | 2200 |
| Brake and clutch oil | 350 |
| Engine Oil | 2550 |
Total
2nd Service

Rs. 2900(Approx)

3rd Service

Rs. 2800(approx)

4th Service

Rs. 8100(approx)

5th Service

Rs. 5000(approx)

Km
5000km
10000km
20000km
30000km
Month
6
12
18
24
Free/Paid
Free
Free
 1st Paid
2nd Paid
Total
6th Service

Rs. 6000(approx)

7th Service

Rs. 4700(approx)

8th Service

Rs. 4600

9th Service

Rs. 8000(approx)

Km
40000km
45000
55000km
70000km
Month
36
42
48
56
Paid
3rd Paid
4th Paid
5th Paid
6th Paid
Check out Tata Service Centers List
If you are a Tata Harrier Owner, Please provide your feedback regarding the Tata harrier Service in Comment section Below.  In short, the overall service cost of Tata harrier is value for money and the Cars in the same segment Like Jeep Compass,  MG Hector is giving tough competition to Tata Harrier.